State of the Hill Country

The Texas Hill Country is at a crossroads, facing tremendous threats.
The Texas Hill Country encompasses more than 11 million acres in 18 counties in Central Texas, including the rapidly growing cities of San Antonio and Austin, as well as extensive rural areas. Booming population growth and sprawling development, groundwater overuse, changing climate patterns leading to increasingly extreme droughts and floods, and a unique set of regulatory challenges threaten the very natural resources that define this region.
The window of opportunity to protect and sustain the Texas Hill Country's treasures will likely close within our generation. Understanding how to balance development and conservation will be key to our collective future. Without collaboration, we will not keep pace with the loss of open space, the threats to water resources and other challenges facing our region.
State of the Hill Country: 8 Conservation and Growth Metrics for a Region at a Crossroads
This project defines and calculates eight metrics for tracking trends related to changes in the natural resources of the Texas Hill Country. Dozens of organizations — nonprofits, government agencies, academic institutions and aligned private businesses — endeavor to protect the land, water and sky of this unique region. The metrics defined here will support these entities as they work individually and collectively through the Network to both tell the story of the need for conservation and preserve the natural resources and heritage of the Texas Hill Country.
Together, We Have Solutions
Since 2017 dozens of organizations across the Hill Country have been working together as part of the Texas Hill Country Conservation Network (the Network), a voluntary partnership focused on deepening existing collaborations and supporting new ones for increased conservation results. These metrics amplify the work that Network partners are already doing and provide quantitative evaluations of the progress of cross-organization efforts to help inform future strategy. The metrics in this report are built on a strong foundation of theory, methods and best practices.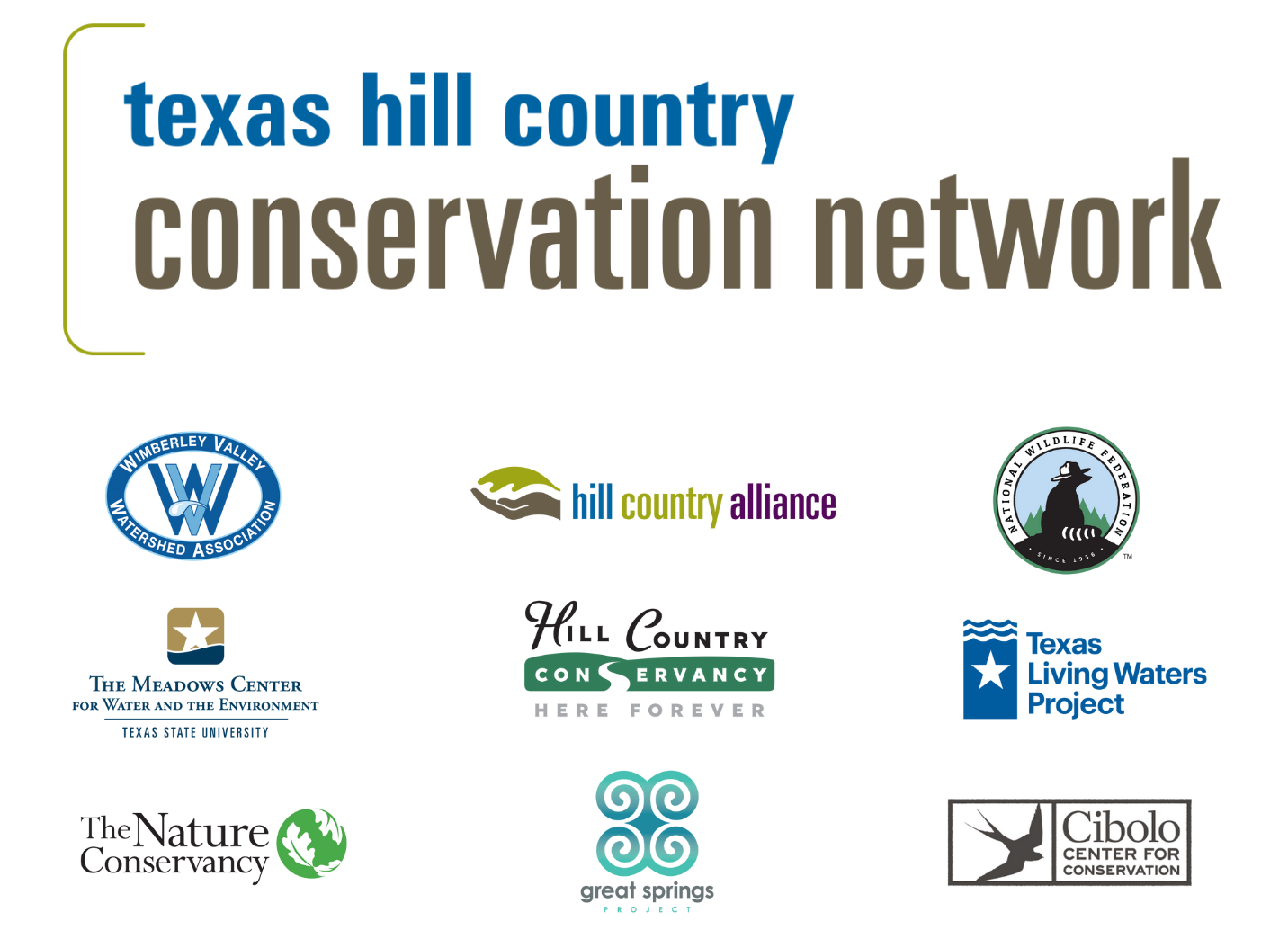 This report was brought to you through the efforts of a broad coalition of partners. Learn more about our collaboration through the Texas Hill Country Conservation Network.
Media Briefing & Webinar
The Texas Hill Country Conservation Network and the Cynthia and George Mitchell Foundation recently convened a special briefing on the newly released State of the Hill Country Report. During the event we shared key takeaways from the report, heard from community leaders on impacts to urban and rural communities, and gave participants a chance to participate in a Q&A session. Speakers included:
Dr. Emily Warren Armitano, Cynthia and George Mitchell Foundation
Katherine Romans, Hill Country Alliance
Jennifer Walker, National Wildlife Federation
Lon Shell, Hays County Commissioner Precinct 3
Carmen Llanes Pulido, Go Austin/Vamos Austin!
Hill Country Leadership Summit Presentation
This presentation from the 2021 Hill Country Leadership Summit focuses on a new report showing the current state of the Hill Country through eight key metrics that will be tracked over time to monitor the impact that conservationists are having in protecting what makes the region so special. Presenter: Jonathan Ogren, Principal – Siglo Group
Dive Into the Metrics
In this series, members of the Network dive in deeper on each metric to show how they apply to individual Hill Country communities. All of the following editorials are available for republishing, with credit to authors and the Texas Hill Country Conservation Network. Please share widely with your readers and friends.